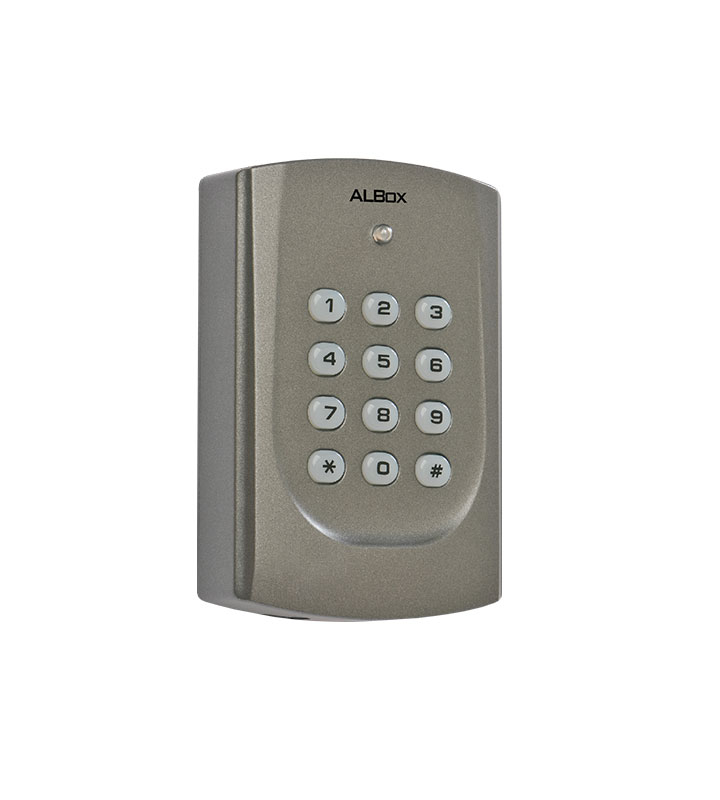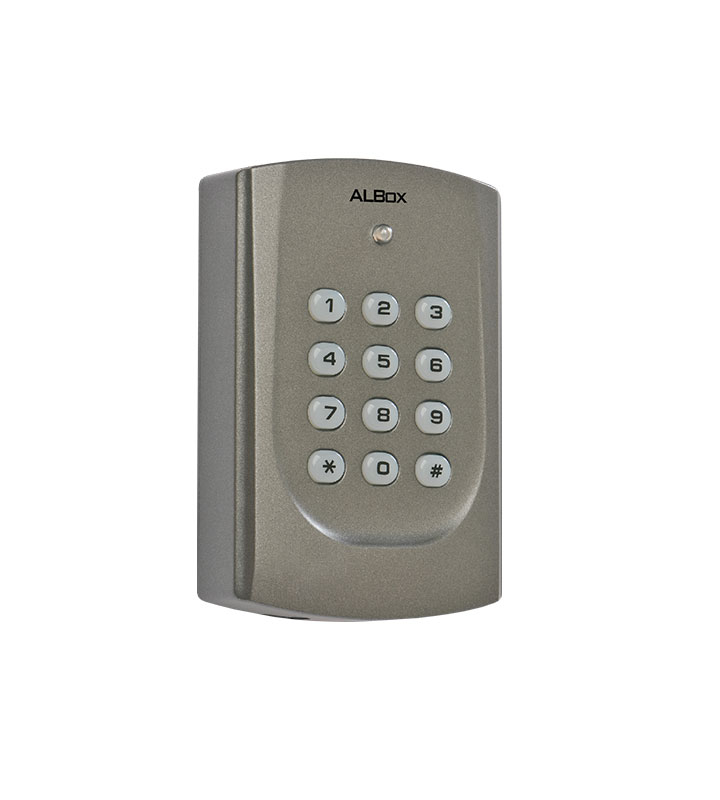 Features:
Built-in hardware watchdog, real time clock, arming, force alarm, door close delay alarm, doorbell, and
duress code & output.
Built-in door auto open time zone, holiday edit, door group & time setting. With multi-door control panel,
support more time and group sets.
Standalone/Networking/Support Cascade Structure.
Support RS485 communication encryption.
Multiple access mode: card only, card or password, card, and password.
Multi output: door lock output (0.1-600 sec. and toggle mode) & alarm output (1-600 sec.).
Silent operation mode: push button mute and all mute.
Auto relock for anti-trailing and sneaking.
Access control, lift control, time attendance, payroll and SCADA: graphic monitoring & remote control function.
Model: AL721HDR
Communication interface:
- Host: Rs485/ 9600 bps (N, 8, 1).
- Serial: UART PORT (Output only)/ 4800 bps (N, 8, 1).
Frequency: 13.56MHz.
Supported tags: 1. ISO14443 Mifare ultralight, Classic, DESFire EV1; 2. NFC (card simulation).
FRID Reading range: 2-8 cm.
Input: Egress/ Door state/ Door Bell (use keypad#).
Output:
- Door lock relay/ Alarm relay.
- Door bell output (common alarm PIN)/ Arming output/ Security Trigger Output/ Duress Output.
Floors number: 32 Floors.
User capacity: 1024.
Event log: 1200.
LED:
- Bi-Color LED Ring Indicator.
- GREEN: arming, disarming/standby mode & access granted.
- RED: abnormal event: access denied & alarming.
Buzzer: 1
Extend port: Tamper switch/ Tamper output/ Wiegand IN.
Dimension (mm): 111 (H) x 77 (W) x 26 (D).
Material: Housing: ABS, Keypad: Rubber.
Color: Gray.
Weight: 100±10.
Power consumption: <3W.
Power voltage: 9 - 24 VDC.
Operating temperature: -20°C ~ +65°C.
Storage temperature: -25°C ~ +70°C.
Operating humidity: 20% ~ 90%.
Storage humidity: 5% ~ 95%.